Delicious New York Style Pizza
Mack Daddy's is Perth's Premier New York Style Pizza Joint bringing you the biggest, cheesiest pizzas in town! Our pizzas come in 3 sizes, BIG slice, 16″ and 22″.  Mack Daddy's truely believe that size does matter and our 22″ pizza is the same size as 4 regular pizzas. This makes them perfect for sharing with friends and family and catering for large groups.  
Make sure you try our famous Big Tony's Pepperoni and The Baller with our house made meatballs, italian sausage, fresh chilli and onion.  You must try our Mozzarella Sticks, think gooey, chewy, melted mozzarella coated in crunchy breadcrumbs and served with a sweet and tangy tomato dip. Our Buffalo Wings have won awards, ok thats not true but they should! The crunchy coated juicy wings are tossed in a spicy buffalo sauce and served with a blue cheese dip! We also have a delicious New York Style Cheesecake, Apple Pie and Peanut Butter Fudge Brownie!!
Mack Daddy's takes all size bookings from 2 people to 180 people. Use the book a table tab above or call the restaurant on 9227 5015.
For same day bookings please give us a call!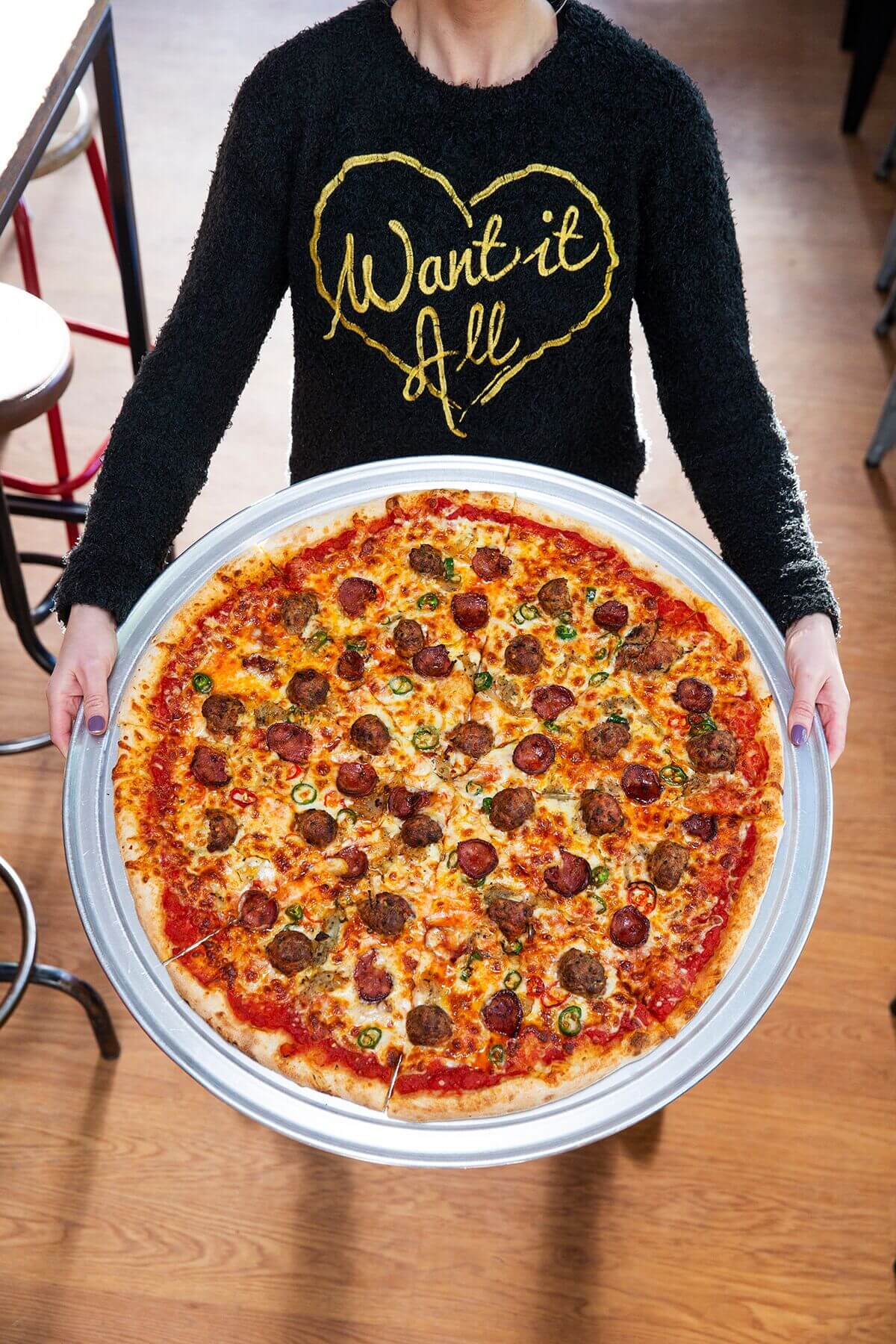 The Chicken Parmi
Crumbed Chicken, Leg Ham, Tomato + White Sauce. Perfection. 
TUES/WEDS/THURS
SPECIAL
(Take away Only)
Any 16" Pizza (incl half/half)
Plus 2 extras feeds 2 people
$30.00
EXTRAS
Garlic Pizza Bread, Fries, Garden Salad, Peanut Butter Brownie,  1.25LTR Coke/ Coke Zero
Any 22" Pizza (incl half/half)
Plus 2 extras feeds 3-5 people
$50.00
Swap 1 of your extras for 1 of these below for $5 or swap 2 of your extras for 2 of these below for $10.
Mozzarella Ella Sticks, Buffalo Wings, BBQ Wings, Garlic, Lemon and Herb Wings, Mac and Cheese Loaded Potato Skins with Chorizo and Jalapeno, Big Poppas, Loaded Fries, New York Cheesecake, Apple Pie.
Valid Thurs + Fri 11am-3.00pm
LUNCH SPECIAL
Big Slice, Fries or Garden Salad
and a Drink
$12.50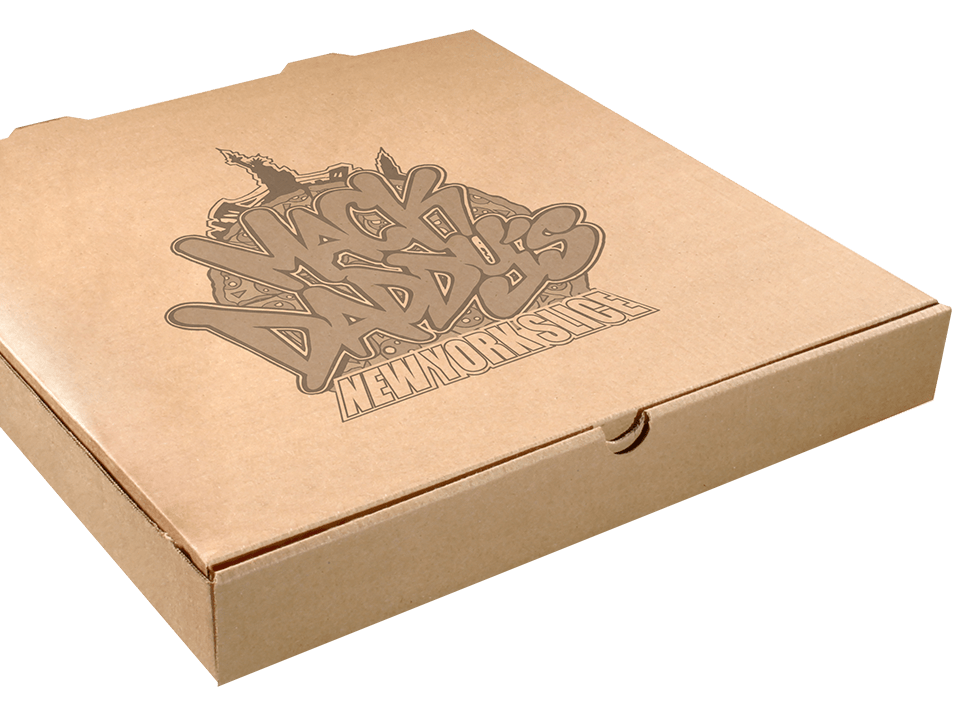 WE ALSO DO
CATERING & EVENTS
We can cater for almost any event big or small from Children's Birthdays to corporate events and gatherings. Its super easy just call to place your order over the phone 08 9227 5015, click on the link below or email bookings@mackdaddys.com.au
Want to Get In touch?
Contact Us today
Mack Daddy's is primarily a walk in restaurant however we do take table bookings for all size groups from 2-180 people.
If you wish to book for a table please use the book a table tab or give us a call on 9227 5015.
For same day bookings please give us a call!
Follow us on Facebook and Instagram, and tag us with your favourite pizza moments